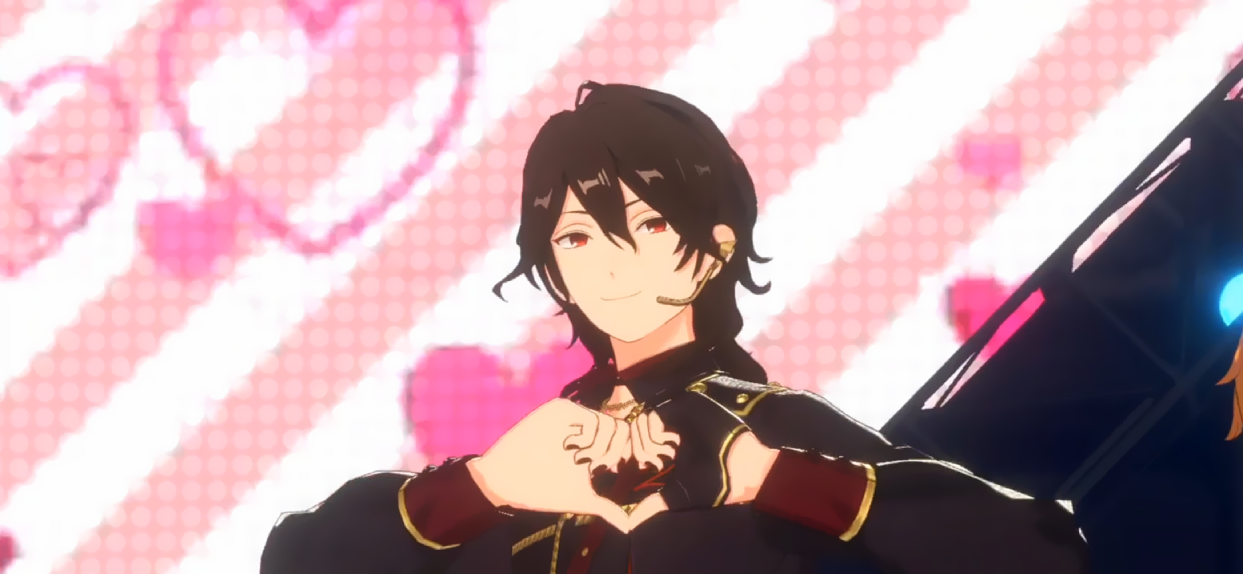 Hello!
This is my website dedicated to what I love! Here you will find information about my selfship as well as other fun stuff. Feel free to sign my guestbook while you're here!
Updates
3/29/23

Finished making custom styles for my existing shrine pages, as well as new pixel art buttons for them!
3/1/23

Added a featured image box on the side and a shrine page for Kaoru Hakaze :)
2/7/23

Created a Toybox page for all my little collections. I'll probably still keep buttons and stuff on the main page to liven it up.
2/4/23

Created a log for Enstars stories I read, which goes in a new Library hub page along with my favorite-media page, and the Menu got tweaked and rearranged. Exciting stuff for me! Still not sure what to do about that huge bat icon, as I've tried to redraw it a few times and it just doesn't look as good at smaller sizes. I left it on purpose to make Rei's page extra important, but stylistically it bugs me. It makes me batty, even.
2/1/23

Made a section on my About for my buttons and added a music player! It's non-autoplay with a quiet default volume in the hopes of making it as unobtrusive as possible. Thanks to everyone who's followed me so far!
1/29/23

Added a Pinky & Pepper Forever shrine. I've also come back to using Notepad++ for when I need to make new pages, which is a lovely user experience. Considering adding a page for my crochet and knitting projects; Ravelry would probably be more efficient for keeping track of those, but I want something a little more informal.
1/21/23

After lots of fussing, I changed out my top navbar for a sidebar; I think I like the look of this much better, and I don't have to worry about cluttering the bar with too many links. Also added a Links page for others' sites.
1/18/23

Considering this site "done" after working on it for a few weeks, though that just means I feel like I can link it publicly. Still making tweaks to it throughout my day, mostly adding small details and graphics here and there. I'm getting over a cold and itching to have something to do. Maybe I'll give my shrine pages their own looks? We'll see where my indecision takes me.